We create sustainable, innovative values in textile
We aspire to improve people's lives through high tech textile integrated products.
Sun Tekstil R&D Center, certified and supported by the Ministry of Industry and Technology of the Republic of Turkey, was established in 2010. Understanding customer needs and pain points, designing user-friendly solutions, building strong collaboration for market-oriented products, and delivering innovative B2B or B2C solutions are our core values. Our R&D Center has three main areas of activity: Fashion Technologies, Industrial Transformation, and Protective Technologies.
Fashion Technologies
We follow the generational changes in the fashion industry and focus our efforts on rising trends, with a sustainable approach. We define our vision by setting our strategies, in light of the latest technological developments in the ready-to-wear industry. Sustainable design is one of our priorities, and we base our work on this core.
Industrial Transformation
We closely follow the rising trends and technological developments in the fashion industry and invest in our future. We develop our research, development, collaboration, and innovation projects according to two main pillars in the textiles and ready-to-wear industry: sustainability and digital transformation. Our goal is to strengthen our position as one of the technological leaders in the industry.
Protective Technologies
We work with protective clothing, equipment, and materials in this area of activity. In order for our country to strengthen its position and increase its competitiveness in the global protective textiles sector, we continue our work in this field which has higher added value in comparison to traditional textiles production.
Nationally Supported Projects
Internationally Supported Projects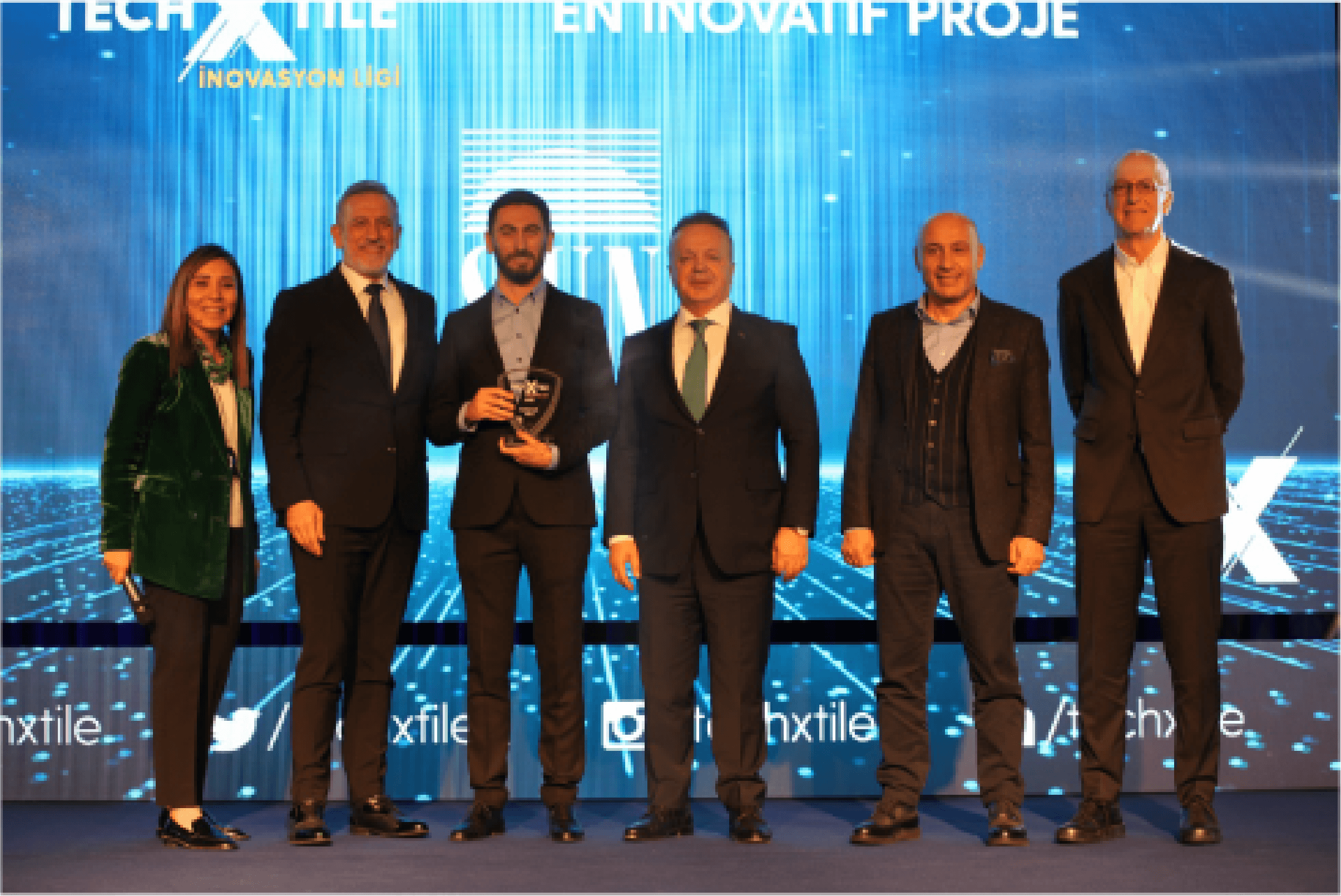 Our Awards
TechXtile Textile Innovation League Champion, 2021
Inovalig Innovation Cycle Category Champion, 2019
UTİB 11th International R&D Brokerage Event Textile Innovation League Champion, 2019
UTİB 10th International R&D Brokerage Event in the Textile and Clothing Sector: Most Innovative Textile Company, 2018
Inovalig Innovation Cycle Category 2nd Rank, 2017
Inovalig Innovation Cycle Category 4th Rank, 2015
UTİB 9th International R&D Brokerage Event in Textile and Clothing Sector 1st Rank, 2017
 UTİB 8th International R&D Brokerage Event in Textile and Clothing Sector 4th Rank, 2016
UTİB 7th International R&D Brokerage Event in Textile and Clothing Sector 1st Rank, 2015
 TEYDEB Success Stories, 2014