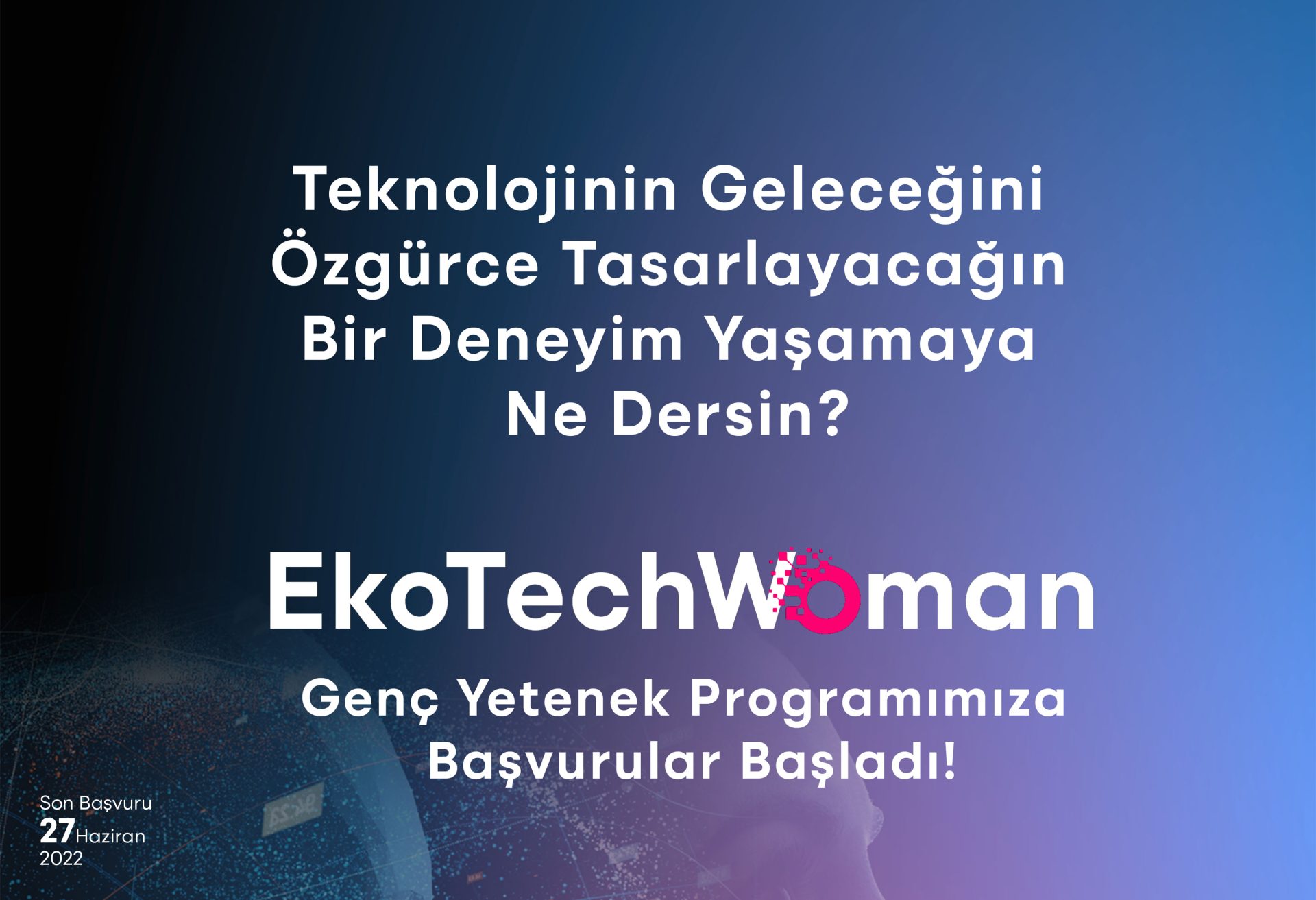 Developing and improving with Women, The Hidden Heroines of Technology
Do you know that the ratio of female employees in the technology sector is 9.91% in Turkey?
We support the presence of innovative scientists who design and develop their dreams in professional life! We invite you to EkoTechWoman within our digital transformation journey, where we will be doing the best together by encouraging ideas that appear impossible!
Ready for an experience where you can freely design the future of technology?
If you want to shape your future with technology and innovation projects that adds value;
If you enjoy learning new things, working and having fun at the same time,
If you are a non-stop dreamer and an innovator who does the best with creative ideas and make a difference;
You can apply to our EkoTechWoman young talent program that aims to empower women in technology.
What awaits us in the Young Talent Program?
On the first day, we get together with our department managers and Human Resources experts to make a fun start. After getting acquainted, we get our orientation and OHS trainings. Then we meet the team and start working on our dream projects which we will develop together throughout the program. Actually, we embark on a fun journey. Our Development Track includes a series of trainings on Values, Sustainability, Colourful Communication and Interaction, How to Be a Good Team Player, and Effective Time Management. This two-month process shall be crowned with the final presentation of the projects to our management team. At the end of this journey, you will be one step closer to working at Ekoten!
Upload your 1-minute video describing yourself and your CV to the system so that we can get to know you better and understand your expectations from our program.
If your application is accepted and approved you will receive an e-mail and asked to complete our online Personality Test to show how competent you are.
We envisioned you as an employee and we liked the idea. But English skills are vital for business life! So, we kindly ask you to come to our factory and meet with our Human Resources and Management Teams to assess your English skills.
Congratulations! You have successfully completed all the steps! Are you ready to get to know the Ekoten family further? Now is the time to design your dreams and do the best with your project!
If you are a young scientist studying in the 3rd year of Computer Engineering or Software Engineering;
If you want to work full time for 2 months during the summer;
If you say "I'm in to prove the power of women in technology",
Please apply to the program until 27 June 2022 and join us in the journey.